Blue Magic Metal Polish vs Mothers
After some years of putting your car out there on the road, it would have lost some of its shine and what better way is there to restore this gloss than using a high-quality polish. Blue magic polish and mothers are metal polishes that are known for their effectiveness and accuracy in making surfaces shine.
Blue magic metal polish vs mothers which is better? Both of these products are great and have earned a lot of positive reviews, but this article focuses more on the little details that make one better than the other. We will also discuss the advantages and disadvantages of using each of these products.
Blue magic metal polish
This polish is well-loved because it can be used for other surfaces aside from metal surfaces and it leaves a long-term defensive coating layer on your car surface, it is also useful when protecting your car from corrosion and the action of dust, debris, and grimes.
Performance
While it can be used on a lot of surfaces like copper, brass, sterling silver, chrome, and gold, it works best on stainless steel as you require just a little elbow grease to make it effective. It also works better as a cleaner as it contains a high amount of ammonia, and it also has an advantage as it is a cream-based polish that is capable of working on a large surface with just a little quantity.
Ease of use
It is quite easy to use his metal polish considering that is cream-based. All you need to do is use a clean microfiber cloth to apply this cream then allow it to sit for about 15minutes. This time helps it to break down the dirt and grimes sticking to the surface. It offers a more intense cleansing than a usual car wash. Use another clean cloth to wipe off the exterior covered with the cream, when doing this you can see how dirty your car surface is and you may need more cloth if the dirt is much.
Value
When it comes to price, this metal polish offers a great deal as it is affordable and costs about $11. It gets better as you need only a small amount of this cream to work on a large surface, this helps you manage the polish.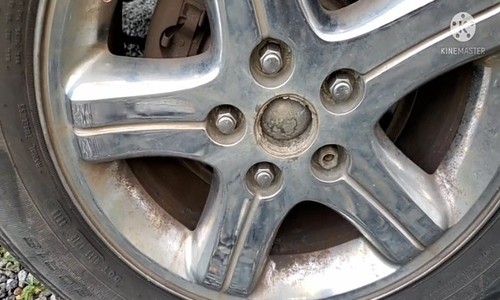 Pros of the Blue magic metal polish
Small quantity needed for effective result
Suitable for use on various surfaces
Gets rid of stains and oxidation
Cons
Works better on stainless steel than any other surface
You need a microfiber cloth to use this cream
Strong ammonia smell
Mothers mag aluminum polish
Mother's metal polish is another great polish that helps restore your car sheen. Unlike the blue magic metal polish, this product requires you to apply some elbow grease before use.
Performance
This polish is mostly used on the exterior of your car and the aluminum tires, but it can be used on fiberglass, ceramic, and plastic. It is strong enough to take off dirt and grimes and if you ever need more, you can purchase a bigger size as you are given the option. If you want minor scratches concealed, then this polish will do just that for you.
Ease of application
Aside from this product being effective, how easy it is to apply it contributes to the positive reviews of this polish. Fortunately, it is very easy to use this polish but you will need to apply some elbow grease first. Use a scratch-free microfiber cloth to apply this polish in a back and forth motion to remove the residue of dirt and grime. This polish should only be used for polish-safe metals.
Value
This product is affordable and is readily available in most local stores. However, the bigger size of this polish is not as cheap as the small size. So if you need to cover a large surface, then you will need to spend a little to purchase the bigger size
Various types of mothers polish can be used for different cleansing conditions. Choosing the right type of polish should depend on the material of your vehicle as some polish is manufactured to work better on a specific color. Each product also has its special benefit, so you will need to look into that before making a purchase.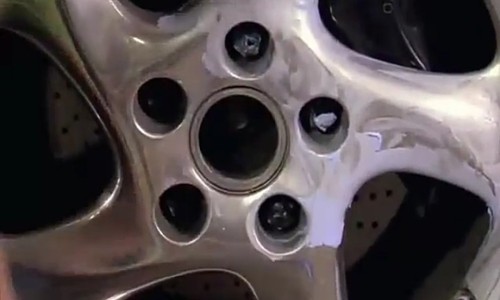 Pros of mothers polish
Adds a sheen to your car as well as a protective layer against rust
Easy to apply
Doesn't have a harsh smell
Cons
Bigger sizes are expensive
Needs elbow grease
Blue magic metal polish vs mothers
When it comes to choosing between two great products, you can get overwhelmed, but blue magic metal polish vs mothers which is better? When it comes to performance, mothers metal polish is that you should consider as it works accurately to give your car maximum shine with the help of some elbow grease.
But if you want to work on an extensive surface, then you should go for blue magic metal polish as even the smallest size can cover a large area. They are both affordable and have great value, so you shouldn't worry about the cost of purchasing this product.
Conclusion
When it comes to blue magic metal polish vs mothers, it can be tough to make a choice seeing as both products are good and have earned a lot of positive reviews, but this article has fished out the smallest details to compare these products and tell you which is better.
Blue magic metal polish is known for its economy feature in terms of use, ease of use, and value for money. The major downside to using this product is that it has a strong ammonia smell that can be disturbing. Mothers polish can be used on a wide range of surfaces and it is known for its effectiveness, however, you will need to have some elbow grease in-store to use this product and if you need a bigger size, you will need to spend some money.