Dr. Infrared Heater Review | Portable Space Heater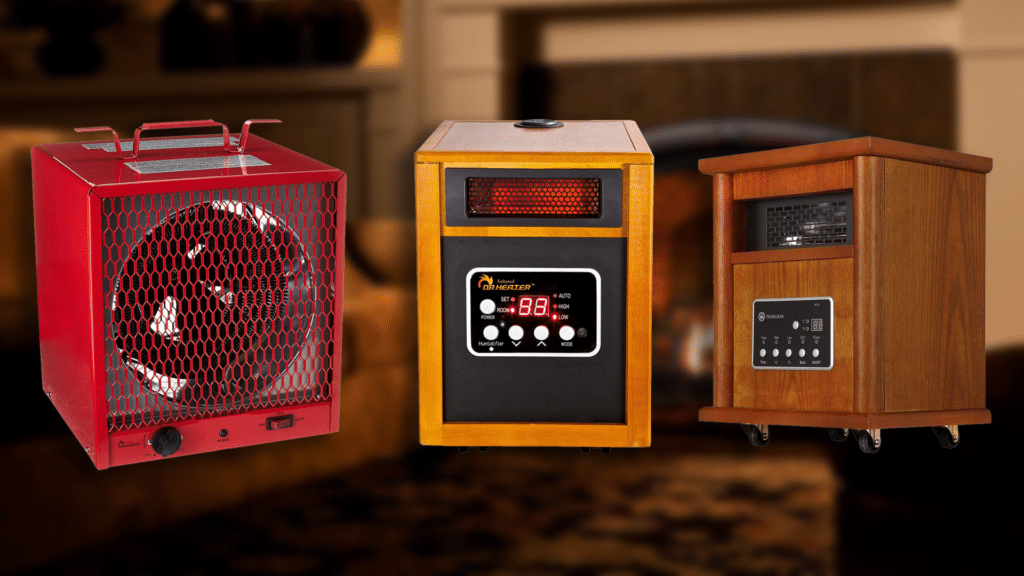 It is the lowest temperature and you have an emergency work in your garage. Now, you will have to work with nuts and bolts with your frozen fingers. Can you imagine the situation? If you try to complete your work, it would be one of the worst experience of your life. In this situation, only a garage heater can help you. If you have a garage heater like Dr. Infrared Heater DR-988 Garage Shop 208/240V, 4800/5600W Heater, you can overcome the situation with ease.

If you have a little bit idea about garage heaters, you must know the name of DR. Infrared Heater. It has several heaters in the market and among them, our recommended one is considered as one of the best portable garage heaters. If your garage is up to 600 square feet, it can be an ideal choice for you. It will keep your garage warm enough to do your duty properly.
Below, we will tell you the features of the garage heater and we think they are quite enough to impress you.

Features
Coverage Area: This garage heater is the perfect one for a 600 square feet garage. It can keep the temperature between 45-95 degrees Fahrenheit with ease.
Capacity: The thermal output range of the garage heater is 4800-5600 Watt and 208-240 Volt.
Thermostat and Auto cut-off: It has a thermostat that will maintain the temperature between 45-95 degrees F. It is also included with an auto overheat cut-off protection. If your heater is overheated, it will shut off automatically.
Portable: As it is a portable one, you can place it anywhere in your garage according to your need. If you do not want to hang it, you just place it on the floor, it will do its duty properly.
Usable in Different Fields: It is not only used for your garage but also shops, warehouses, stores, and even a hospital or church. But you should bear in mind that the room should be up to 600 square feet.
UL and C-UL listed: You do not need to think about its safety because it is UL and C-UL listed product.
Sound: It is not totally quiet. But you do not need to be concerned because the sound is bearable.
It requires a 220V plug in and it is not recommended for general residential or household use. Another thing is that you can not mount it on the ceiling.
---
Conclusion
We have analyzed the product and told you everything you should know before purchasing it. We think you are impressed with its features. Finally, we want to say that if you purchase it, you will be happy with its performance.