How to get paint off a car?
My car is one of the most lovable things to me because it works for me as a great company. I can't think a day without it, whether I am at work or on a trip for mental happiness. I always try to keep it cool and, that's why I follow the car maintenance rules strictly. Once, I found a white color in my red car paint. It happened because of the paint transfer scuff.
If you have a car, this hurting incident can also happen to you. It occurs when the car is scratched against a painted surface. Sometimes, it happens accidentally or unconsciously. When you drive out of the garage, the side mirror can be scraped by the beam of the garage door, or the car door can be affected when you open it, and it hits a painted wall. If it happens to you, there is nothing to be worried about. You can fix it by going to the car shop. The car experts can easily do it but you will have to pay a lot for it. You can also solve it at your home. If you know fixing the problem, you can do it investing a little money. Read my article to learn the easy steps. It will teach you how to get paint off a car to regain the beauty of it.
The essential things needed
Pressure washer: It is one of the most essential things to have at your home if you want to maintain your car by yourself. It will help you to water the car when you need. But in this job, it is an optional material.
Car wash soap: If you have a car, then you must have a car wash soap. It is impossible to think about washing a car without it.
Cloth: It is essential to dry the car surface if it is wet. You should avoid using normal cloth for this job because they can scratch the paint. My recommendation for you to keep a microfiber towel.
Applicator pad: In paint transfer removal solution, an applicator pad can keep a great impact. Some of them are available with foam while others are with microfiber material. To ensure the best finish, the microfiber can be the best choice.
Car scratch remover: Though we are very careful about our car, sometimes we experience light scratches. And in this job, it can play an important role. So, you should have a car scratch remover in your toolbox.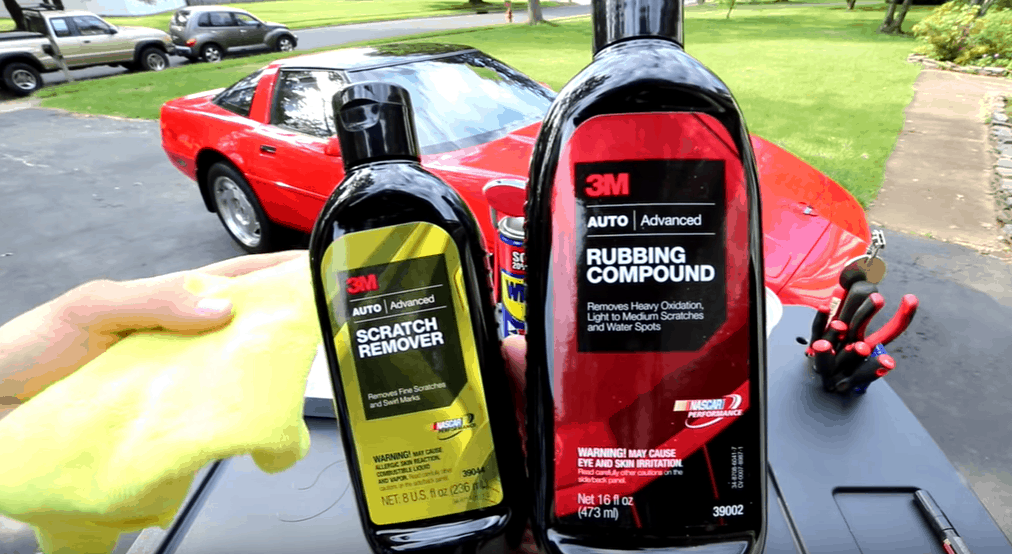 Rubbing compounds: The necessity of it depends on the nature of the paint transfer scuffs. If it reaches the deeper layer of clear coat, then this compound is a must. It is more abrasive than the scratch remover. Take note that it often requires an electric machine to apply.
Car polish: After removing the paint transfer scuffs from the car paint, you will want to recover the beauty of the paint. To do so, there is no alternative to good car polish.
Car wax: You must want to protect the car paint all the time. Car wax will do the job properly. It will also restore the beauty of the paint.
How to remove the paint transfer scuffs step by step
Use car wash soap
It is the first step to ensure the best appearance of a car whether it is affected by paint transfer scuffs or not. To apply the soap, you need to rinse the affected area with clean water. Take a bucket with clean water and mix some soap there. You can use a clean rag to apply the mixture of water and soap which should be very soft. Apply it slowly and gently to the affected area for a while. Rinse it again. Now dry it with the microfiber towel.
Remove the scratches
Sometimes, paint transfer scuffs are light and they can be removed by washing with soap. If it happens, then you can skip this step. But if you can see some light or deep scratches, then you will have to use a good car scratch remover. You can run the fingers across the area to fell the edges. It is a good idea to use sandpaper before applying the scratch remover. Use it very lightly in the affected area and then apply the scratch remover.
You must know sometimes a toothpaste can be effective to remove scratches. If you don't have a scratch remover, you can apply the toothpaste. But you need to apply it with a moistened cloth.
Use the rubbing compound
The car scratch removers are the best for light scratches. If you think it will not be able to remove the scratches on your car paint, then you should go for a rubbing compound. Take it on a soft cloth and gently scrub the affected part in a circular motion. Do it until you are getting the expected result.
Use the car polish
I hope the problem of paint transfer scuffs has already been solved after completing those steps. But now you can see some differences between the color of the whole paint and the affected paint. To fix it, you will have to use car polish. It will help to restore the previous color of the affected paint.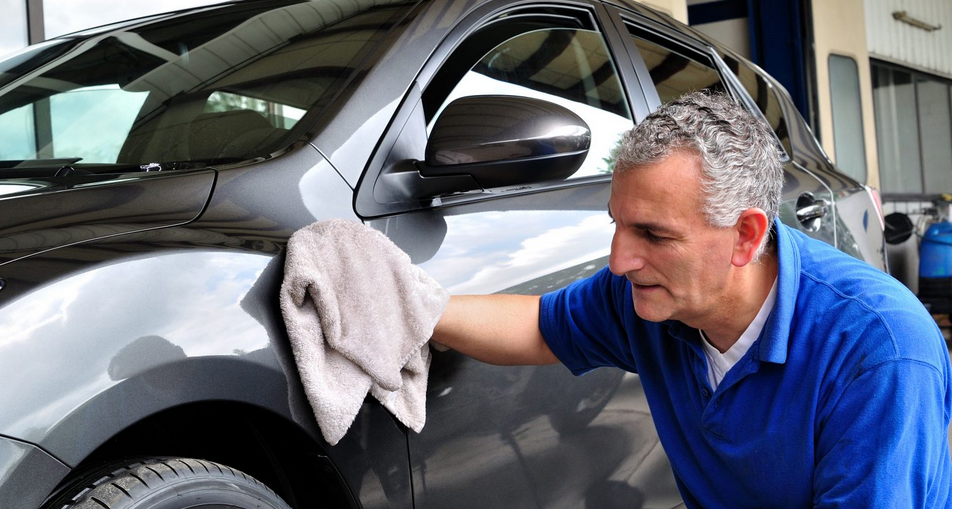 Wax
This is the final step to complete this job. It is not enough to remove the scratches and restore the color, you need to protect the paint also. And the best way to protect the paint by applying car wax. It protects the car surface for a long time and increases the beauty of it.
I have come to the end of my article. I have tried to tell you everything about how to get paint off a car. If you have read it carefully, you will be able to do the job for sure. Finally, I want to tell you one more thing that I have recommended to buy a lot of things for this job. So, you can call it a pricey solution. But don't think that these products are not only useful for paint transfer scuffs, you can also use them for regular car maintenance.